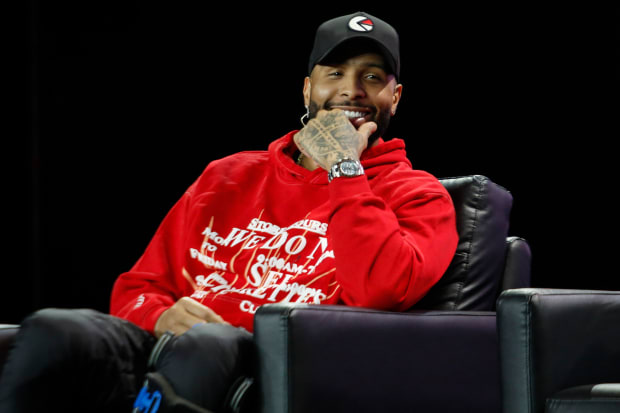 Could Odell Beckham Jr. find himself back in New York? It appears if the Buffalo Bills want him, they could have the inside track.
On a recent Instagram post from Bills offseason acquisition Von Miller, OBJ commented "What's the locker next to u loook like!!!??" with the eyes emoji.
The two appear to be very close off the field, further fueling speculation that the three-time Pro Bowler could eventually find himself in Bills country.
The NFL world reacted to Beckham's comment on Monday.
"I'm on my knees," replied a member of Bills Mafia.
"Definitely think it's a realistic possibility later in the season if OBJ is healthy enough to return and willing to take a team friendly deal to finish the year on a contender," a podcaster tweeted.
"Well holy [expletive]," another Bills fan said.
Odell Beckham x Stefon Diggs would be a scary sight in the already loaded AFC.