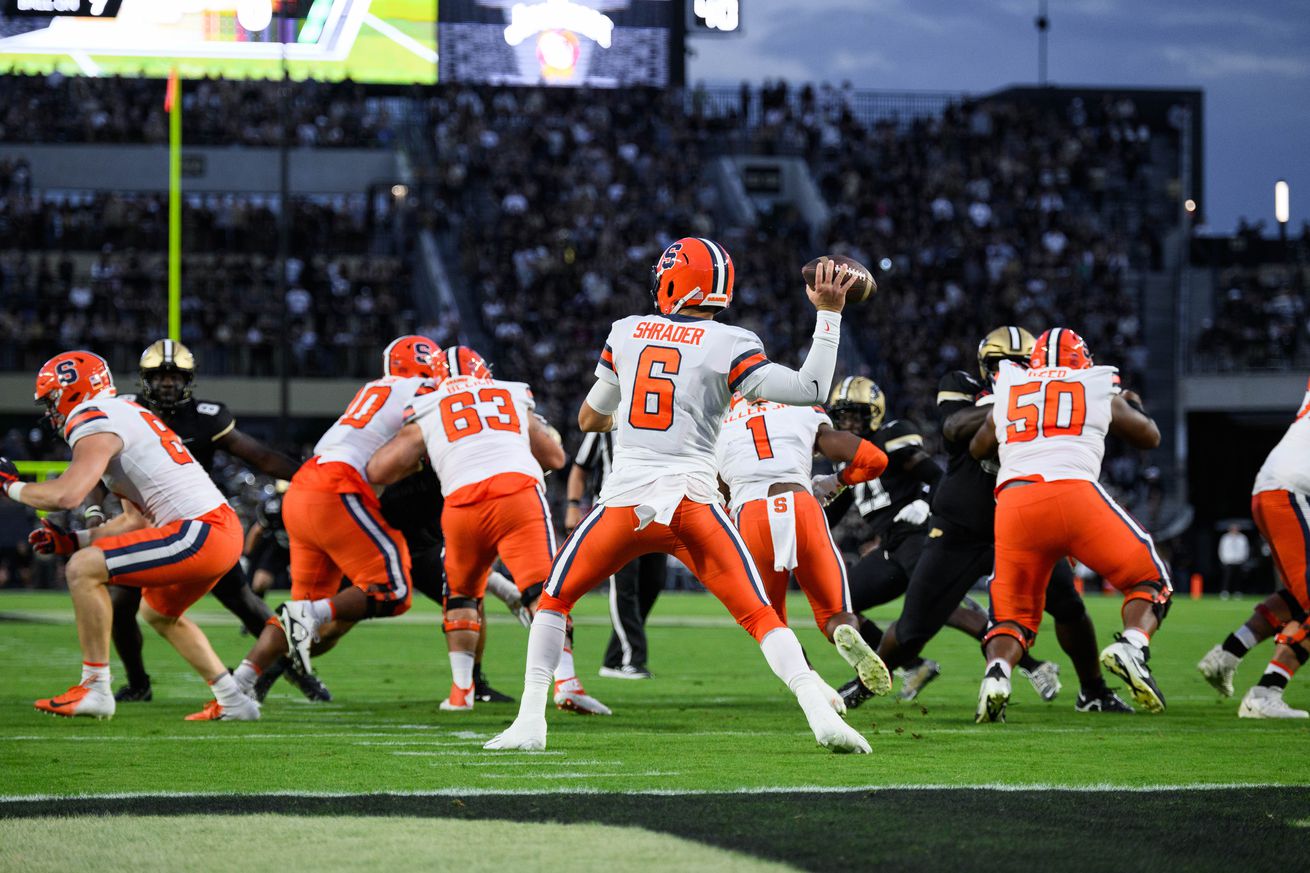 A lot more running than the last two games
The Syracuse Orange had been a pass-heavy offense for the first two games of 2023. We suspected that those games were intentionally called to ease both Garrett Shrader and LeQuint Allen back into action after each missed some time in pre-season camp.
The injury to Oronde Gadsden certainly puts the passing game in a tougher spot and that showed in this game. Take away a 34-yard completion to Damien Alford and Syracuse gained 15 yards on the other 10 passes they attempted on first down. Moving forward it's clear that the Orange will need to find a #1 target for Shrader to look for on first downs.
On the positive side, the running game was still responsible for some explosive plays in this one. Even with the offense becoming more one-dimensional, Syracuse found a way to end this game averaging over 5 yards on their 1st down plays.
Can the Orange keep this up as the schedule ramps up in difficulty? I think this game showed that if the receivers don't step up in Gadsden's absence, then Allen is going to find himself handling a lot of targets moving forward.